We are confident that we have the best assistants in Bucks County! They work very closely with the doctor to make sure your visit is as comfortable as possible. They will be the team member who will personally escort you to and from the doctor's treatment room and see that all of your needs are met and any questions answered.

Click to watch Mary our Dental Assistant.

Click to watch Karen our Dental Assistant.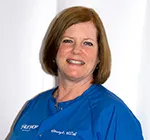 Cheryl
Cheryl is a Certified Dental Assistant and she does it all! She has been in dentistry since she started with our team in 1999. Prior to working as a dental assistant, Cheryl was a pie maker at the original "Goodnoe's" restaurant and still enjoys her baking. Cheryl is married with 1 child. When not working here at the office, Cheryl spends time helping others, gardening, and baking.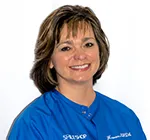 Karen
Karen is one of our Expanded Functions Dental Assistants and has been at Dr. Granados' side since 1985. Karen is married with 3 children. When not here at the office, Karen stays incredibly busy taking care of others, reading and spending time with her family, friends and attending her children's school and sporting events.
Mary
After 30 years in dentistry, Mary joined the team at The Smile Shop in 2006 as one of our Expended Functions Dental Assistants. Mary is married and has 3 children. In Mary's spare time, she enjoys traveling, cooking, reading and solving those difficult Sudoku puzzles.