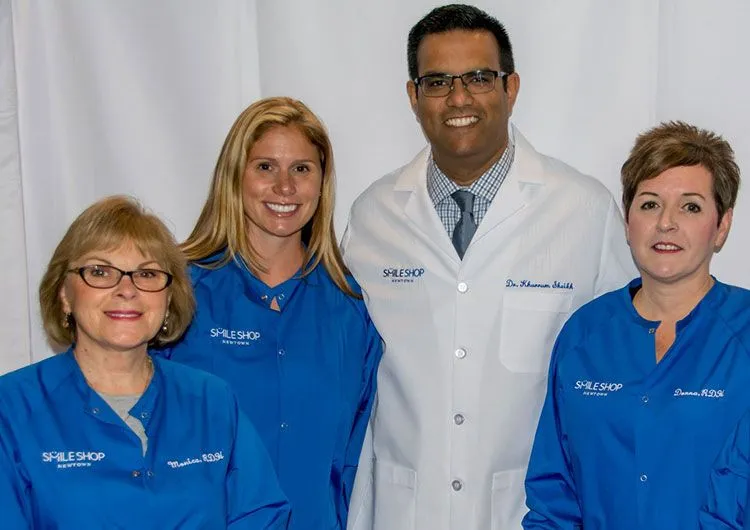 Our dental hygienists are specifically trained in the recognition and treatment of periodontal disease as well as identifying restorative recommendations. They will gather all the information necessary for the doctor to make a comprehensive diagnosis of any dental needs. We are very fortunate to have 3 hygienists on our team, so feel free to appoint and re-appoint with any hygienist of your choice!

Click to watch Monica our Dental Hygienist.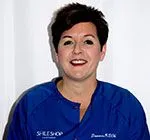 Donna
Donna is a proud graduate of Temple university where she received her training in Dental Hyg. Donna has been a team member for over 25 years and loves what she does. Donna is extremely dedicated to the care she provides for our patients, and diligently works to recommend the best treatment for their oral health needs. Donna is married to her husband John and has two daughters both in college. In her spare time, she enjoys reading, going on walks, and spending time with her family at home or in the Poconos.
Monica
Monica was born In Buenos Aires, Argentina and moved to the US in 1983. Her dental career started in 1984 and she has been a team member for over 15 years. Monica's favorite part of the profession is her interaction with patients and customizing the best treatment options for each of her patients. Her passion for the field has led Monica to get an additional degree in public health which has given her the opportunity to be involved with community outreach programs locally and nationally. She is married to her husband, Gerardo and has three sons and four grandsons. Her hobbies include Tai Chi, spending time with family and friends, and traveling.
Tracey
Tracey is a graduate of the dental hygiene program at Manor College in Jenkintown, PA, where she also received her associates degree in science. Prior to becoming a hygienist she was an EFDA ( Expanding Function Dental Assistant). She has been a team member for over 10 years. Tracy enjoys spending time with her patients to go over homecare instructions and educating her patients to make sure their smiles are not only clean but healthy. She is the proud mother of son, Matthew, and enjoys spending her summers at the Jersey shore with good friends and family.